The Logistics
Challenge
As a substantial online retailer, our client required a supplier to handle their "big and bulky" movements from vendors nationally to receivers all over the country.
With no incumbent supplier, our client's requirements included:
Access to two-person crews for big and bulky deliveries.
Linehaul capabilities between states.
A controlled returns model for customer returns.
Heavy integration with existing ERP and eCommerce systems.
Flexibility to handle large scale-ups and immensely varying product profiles.
In addition, our client was looking to implement a new Direct Fulfillment (DF) model – facilitating the sale of goods directly from vendor premises to the receiver.
---
Key Facts
Significant, large-scale online retailer
A brand new model for Australia
High degree of product variability
eCommerce with a 90% requirement for home delivery
Heavy integration with existing client systems
The Smarter
Solution
We designed and implemented a bespoke home delivery service for both conveyable and unconveyable freight.
This included a reverse logistics solution, perfect for product returns. Within our client's existing e-commerce systems, we tailored integrations to populate price at point of sale and generate transport documents.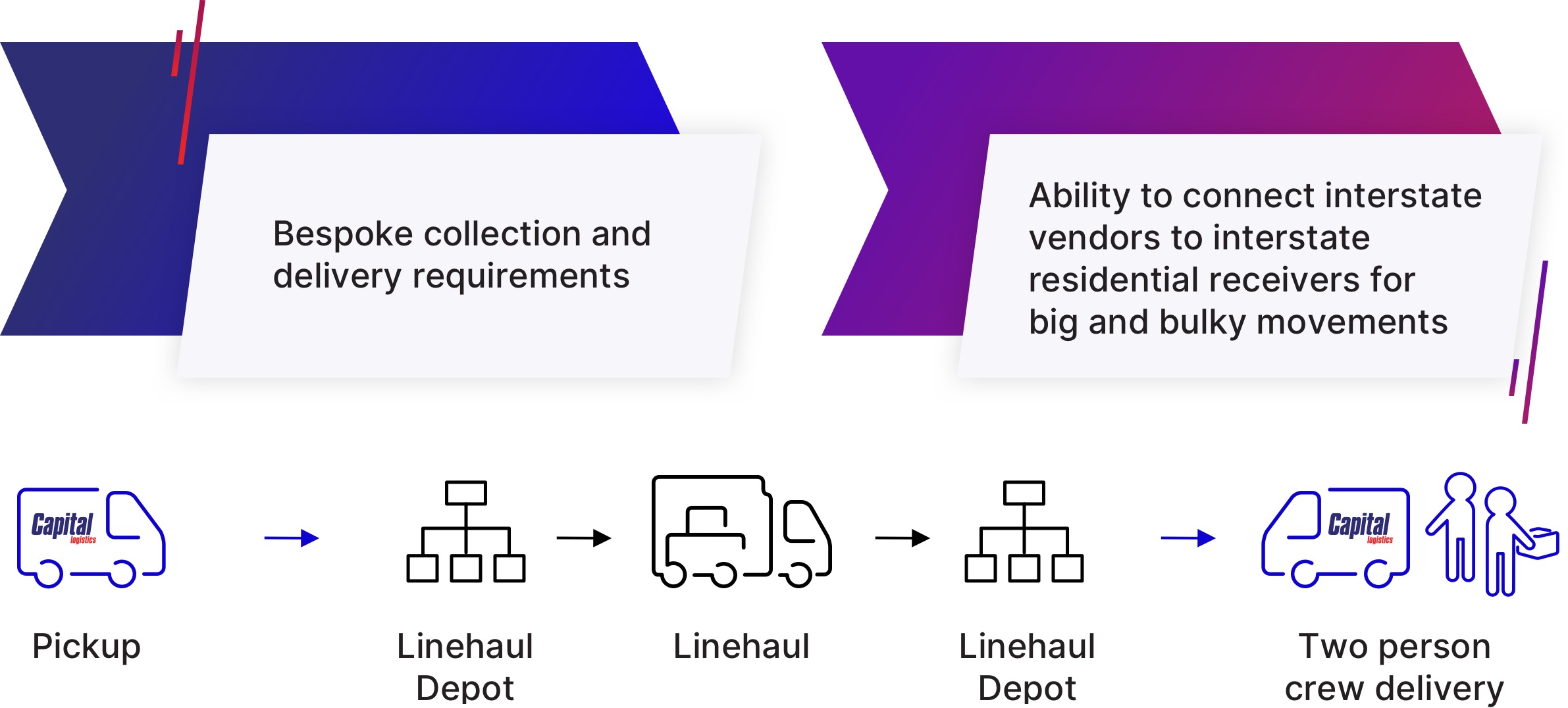 We facilitated transport enquiries from our client's customers, creating a single point of contact. To set our client apart from their competitors, we developed a bespoke transport solution to achieve same day delivery for customers – pending stock availability and location.
The Results
Working with Capital Logistics, our client has:
Achieved a successful launch of the VMI (Vendor Managed Inventory) model in Australia.
Achieved financial success thanks to the Direct Fulfilment (DF) model.